Here's Why
In today's fast development and rapid resource depletion, allocating resources efficiently is more important than ever. Best LGSF Companies in India.
Nipani has been a pioneer in sustainable construction for the past 27 years, leading the LGSF revolution in India. With over one million square feet of the completed construction area and impressive infrastructure projects for prestigious institutions, Nipani has a proven track record of completing government contracts successfully. In this blog, we will explore why Nipani is one of the Best LGSF Companies in India.
Cutting-Edge Technology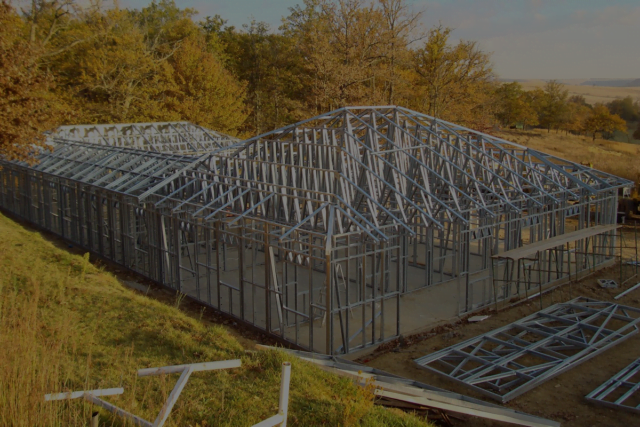 At Nipani, we utilize cutting-edge technology, like CNC and 3D modeling, to produce LGSF making us one of the few Best LGSF companies in India to do so. It is an automated computer precisely controlling the movements of various machines to perform different manufacturing functions, resulting in accuracy and consistency that is unattainable through manual processes.
Not only is this technology cost and time efficient, but it also boasts minimal downtime, leading to faster and prolonged production.
All-Inclusive Solutions
At Nipani, we handle every aspect of the LGSF process – from design to final project documentation post-installation. This approach ensures our customers have a single point of contact for all aspects of the project, streamlining communication and guaranteeing on-time, budget-compliant completion.
We prioritize transparency and trust with our clients by providing a comprehensive view of the project and conducting 7-step Quality-Checks at each stage to uphold the highest standards.
With 50+ research-oriented Engineers and senior structural designers (we're proud to have one of the best teams in any Best LGSF company in India, we use advanced technology and in-depth analysis to design and prepare construction drawings and details in compliance with Indian and International codes.
Great Project Management
At Nipani, exceeding customer expectations brings us joy. To achieve this, we have a dedicated project management team overseeing and coordinating all aspects of LGSF projects.
This includes creating project plans, schedules, and budgets, as well as managing and coordinating the efforts of teams and contractors to ensure on-time, budget-compliant completion, and customer satisfaction.
Timely Completion
Our expertise in managing project schedules, resources, and workforce, along with 27 years of experience, has helped us develop a set of processes and procedures that enables us to plan and execute projects, minimizing disruptions efficiently. Coupled with exceptional customer support, this allows us to establish long-term relationships with our customers.
We have built a reputation for successfully delivering complex projects within tight deadlines. Our ability to meet time constraints has made us a top choice among the Best LGSF companies in India for those on a tight schedule.
Tricky Terrains Dealt with Smartly
Our team of experienced engineers, construction workers, and specialized building techniques and light machinery allow us to construct in challenging terrains such as mountainous areas, steep slopes, earth-quake-prone zones, and forestland safely and on time. With our wealth of experience from working in tricky terrains like Koraput, Ganjam, Kanda, and many more, we have developed a comprehensive framework to ensure successful project completion making us one of the most suitable Best LGSF companies in India when it comes to construction in any difficult terrain.
Conclusion
In conclusion, Nipani Infra & Industries Pvt. Ltd. has rightfully earned the reputation of one of the best LGSF companies in India thanks to its intricate project management and efficiency.
With an impressive portfolio of infrastructure projects for prestigious institutions such as IIT Guwahati, IIT Palakkad, and IIT Mandi, as well as successful government contracts with the Ministry of Home Affairs, Ministry of Defence, Northern Railway, and 45 more, you can be sure to trust us for construction needs. We guarantee to exceed your expectations. So, if you're looking for reliable and efficient Best LGSF companies in India, look no further than us.
For latest update about LGSF do follow our facebook page: https://www.facebook.com/nipaniindustries/