Steel has gained popularity as a construction material worldwide in recent decades. Since the 1990s, steel construction has been prevalent in Germany, the USA, and earthquake-prone regions like Japan.
Galvanised steel components, designed to meet regulations, are used to construct Light Gauge Steel Frame Structures (LGSF). These components are produced using the cold forming method and assembled on-site to create structural steel frameworks for buildings of various sizes.
LGSF offers versatility, as it can be utilized to construct roof systems, floor systems, wall systems, roof panels, decks, or entire buildings.
Manufacturers produce Light Gauge Steel Frame Structures components in factories as galvanised steel sections with precise dimensions. The assembly of these components takes place on-site using special screws and bolts.
In this blog, we aim to effectively explain the components of the LGSF structure. Let's explore them in det
Components of Light Gauge Steel Frame Structures
Wall System for Light Gauge Steel Frame Structures:



The steel sections for LGSF buildings are cold-formed, meaning they can be bent or shaped at room temperature. The LGSF wall system comprises:
Load bearing walls :
Structures such as these protect the construction from the wind by supporting upright loads above or perpendicular to the roads. In addition, bracing straps and sheets can sometimes be used to provide additional strength.
Non-load bearing walls:
These internal walls do not have to bear any truss loads. Non-load-bearing walls do not require noggins and diagonal bracing to stabilise the studs.
Wall Cladding and Partitions
Designers create wall claddings to resist wind load by joining materials such as polystyrene, gypsum board, heavy-duty cement particle board, etc., to the peripheral flange of the steel using self-drilling screw.
Wall connectors
Once all the panels have been accurately aligned and plumbed, people use steel bolts, washers, and nuts as connectors to hold the structure together. These connectors make steel-to-steel connections or connect steel structures to concrete floors. In addition, the frames come with pre-drilled holes for attaching fasteners.
Wall openings
It comprises internal and external doors. You can also use the window frames and doors used in conventional construction in LGSF. For example, people can securely fix the timber door frames to the internal walls by screwing or nailing them to the studs behind the door.
Roof System
The steel roof framing system typically uses structural steel of grades C75 and C100. People can securely fasten Light Gauge Steel Framing (LGSF) directly into the wall frame for roof designs such as gable, hip, dable, and dutch. LGSF's roofing system finds extensive use in a variety of structures, including airport terminals, industrial facilities, residential buildings, and educational institutions.
Manufacturers galvanize the steel roofing sheets with zinc aluminum to serve as a protective layer against corrosion.
To ensure adequate drainage of rainwater, experts recommend adding a minimum slope of 1:4 to flat roof. This slope allows the water to flow effectively. However, it is important to note that the use of decking may reduce the roof angle, potentially resulting in the formation of rainwater ponds. In such cases, it may be necessary to increase the pitch of the roof to ensure proper drainage.
Due to their eco-friendliness, LGSF roof systems receive high regard. Firstly, manufacturers construct them using ozone-friendly materials. Secondly, the recyclability of steel reduces the demand for new construction materials, thus contributing to a greener environment.
Floor System
Building durable structures for fire emergencies requires floors with superior fire resistance ratings. Due to their significant fire resistance, people commonly utilize LGSF floors in fire compartment boundaries.
To generate appropriate fire design rules, stakeholders can employ numerical modeling for LGSF floor systems based on fire performance data. Additionally, stakeholders currently equip LGSF floor systems with composite panels to enhance fire resistance during catastrophes.
As a result, the acceptance of light gauge steel framing floors is widespread in industrial and commercial building construction.
Light Gauge Steel Frame Structures  provides stiffer and more durable support for the floorboard. In addition, it offers a sound-isolating layer between the ground and the upper floor, eliminating any annoying sounds caused by inaccurately installed floorboards.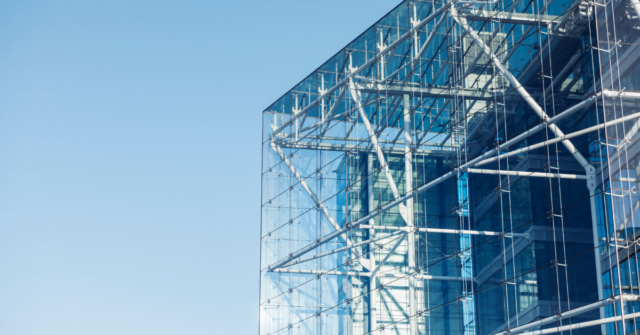 Wrapping Up:
Typically, people use LGSF for constructing buildings up to three stories, such as residential buildings, apartments, and commercial structures. Therefore, this innovative technology has excellent potential for countries like India due to its flexibility, speed of construction, and durability. As seen above, people can use LGSF to construct external walls, floors, roofs, and other components. Suitable materials and boards cover the framework once the structure is ready. Upon completion, Light Gauge Steel Frame Structures buildings look like RRC buildings.
Having pioneered the LGSF industry for over 25 years, Nipani Infra & Industries Pvt Ltd is on a mission to bridge the innovation gap in the construction industry. A few of our major projects include IIT Palakkad, Malkangiri School, Dimapur's Football Stand, 6 Trade ITI, etc. So feel free to get in touch with us if you want to integrate LGSF into your next construction project.
For Regular Updates follow our facebook page now: nipanifacebook.com
To know more read our blogs: nipaniblogs.com