Light Gauge Steel Framing Construction in India is a revolutionary technology that has been gaining momentum in recent years. This new-age technique has been argued to be the next big thing in the Indian construction industry, but what about some of the challenges that come with it?
Let's find out whether the advantages of LGSF truly outweigh the disadvantages.
What is Light Gauge Steel Frame Construction?
Light gauge steel is thinner and lighter than traditional structural steel. It uses Zincalume steel and is coated to give a clean and durable finish. By combining elements like Alloy (55%), Zinc (43.5%) and Silicon (1.5%), the coating material outperforms regular steel, making it the ideal material for Light Gauge Steel Frame Construction in India.
Zincalume-coated light gauge steel is used in the construction of prefabricated frame for buildings. These frames are made up of steel studs, posts, and beams that are produced offsite and then assembled on-site. This new setup brings with it a variety of advantages.
Advantages of Light Gauge Steel Frame Construction in India:
– Long-Lasting:
The Zincalume coating on these frames makes them resistant to pests, fire, and moisture. It has passed the outdoor corrosion test and salt spray assessment. Considering India's unpredictable weather conditions, this makes LGSF a durable option for construction.
– Solidity:
It is important for the right construction material to be disaster ready regardless of the climate. Light gauge steel is strong and can withstand high winds during hurricanes or storms, earthquakes, and other natural disasters.
– Eco-Friendly:
India's landscape today is not just growing but also ever-changing. Zincalume steel is a sustainable material that is recyclable and produces less waste than traditional building materials.
– Cost-Effective:
Zincalume steel is less expensive than traditional construction due to reduced labour costs, faster construction time, and less material waste. Additionally, it has a 4 times higher durability compared to regular galvanised steel.
Using Light Gauge Steel Frame for construction in India has many advantages that can change the construction industry. However, it also has a downside which is the cost of Zincalume steel. Here are some of the limitations of this new modern technology.
Challenges of Light Gauge Steel Frame Construction in India:
– Lack of Awareness:
Many people are not familiar with the possibilities of Light Gauge Steel Framing Construction in India. Many companies still spend crores on needless projects that result in high costs and construction delays.
– Limited Availability:
Since Zincalume steel production in India has only just begun, it cannot meet high demands yet. Higher demand would result in importing, which would take the price up. Hence, Light Gauge Steel Framing Construction in India is not readily available, making it difficult to use this construction technique in some areas.
– Trained Labour:
For years, construction workers have exclusively worked with galvanised steel. It will take time to shift this process and train them to use the advantages of pre-fabricated material with construction slots.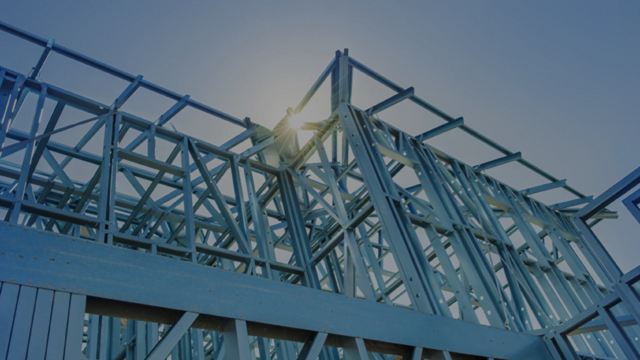 Wrapping Up:
Light Gauge Steel Frame Construction in India is a promising construction technique with numerous advantages and some challenges. The benefits of LGSF make it an attractive option for builders. However, the country-specific challenges will take time to adapt and understand. Increasing awareness and support for this technology in the coming years will surely help Light Gauge Steel Framing Construction in India to become a popular construction technique that everybody can benefit from.
The shift from the regular construction process to the new LGSF method can be challenging for many projects. Nipani Industries Pvt. Ltd. aims to make this transition easier so that upcoming construction projects can hit the ground running and make the Light Gauge Steel Framing Construction in India.
Contact Nipani Industries Pvt. Ltd to elevate your construction project today!
For Regular Updates follow our facebook page now: nipanifacebook.com